By Rachelle Keaton and Molly Castle Work
Local newspaper editors in Virginia say they hadn't been aware of their publications' roles in the 1883 Danville massacre.
"It's just appalling," Steven Doyle, editor of the Danville Register & Bee, said of historical headlines that were published about the 1883 Danville massacre — in which a white mob murdered six Black men and suppressed the African American vote before the statewide election. "I just can't imagine how people thought that was OK. It's just beyond me. … Heaven forbid that newspapers would allow that to be published now."
This work is a collaboration of the Howard Center for Investigative Journalism and Capital News Service at the University of Maryland, Morgan State University, Hampton University, Howard University, Morehouse College, North Carolina Agricultural & Technical State University and the University of Arkansas.
But Doyle was not surprised that white-owned newspapers covered the massacre with little reference to the victims.
"Frankly, at the time, they probably wouldn't have bothered to report if an African American was killed, period," Doyle said. "They would only report if a white person was killed. And that's the sad reality. … They just didn't bother."
Paige Mudd, executive editor of the Richmond Times-Dispatch, said: "Sadly … I think the media portrayed any violence against African Americans as being their fault."
Doyle and Mudd said it's hard to compare those headlines to today's coverage because the newspapers' approach has vastly changed.
Mudd said the Richmond Times-Dispatch has made a concerted effort in recent years to cover communities that "traditionally have been underrepresented or marginalized by the media."
"If you look at our coverage now versus a couple of years ago," Mudd said, "you'll see much more diversity in terms of sources, in terms of topics and in terms of communities that we cover. I think that's our main responsibility — to show readers and to show the community that we care about them and their priorities."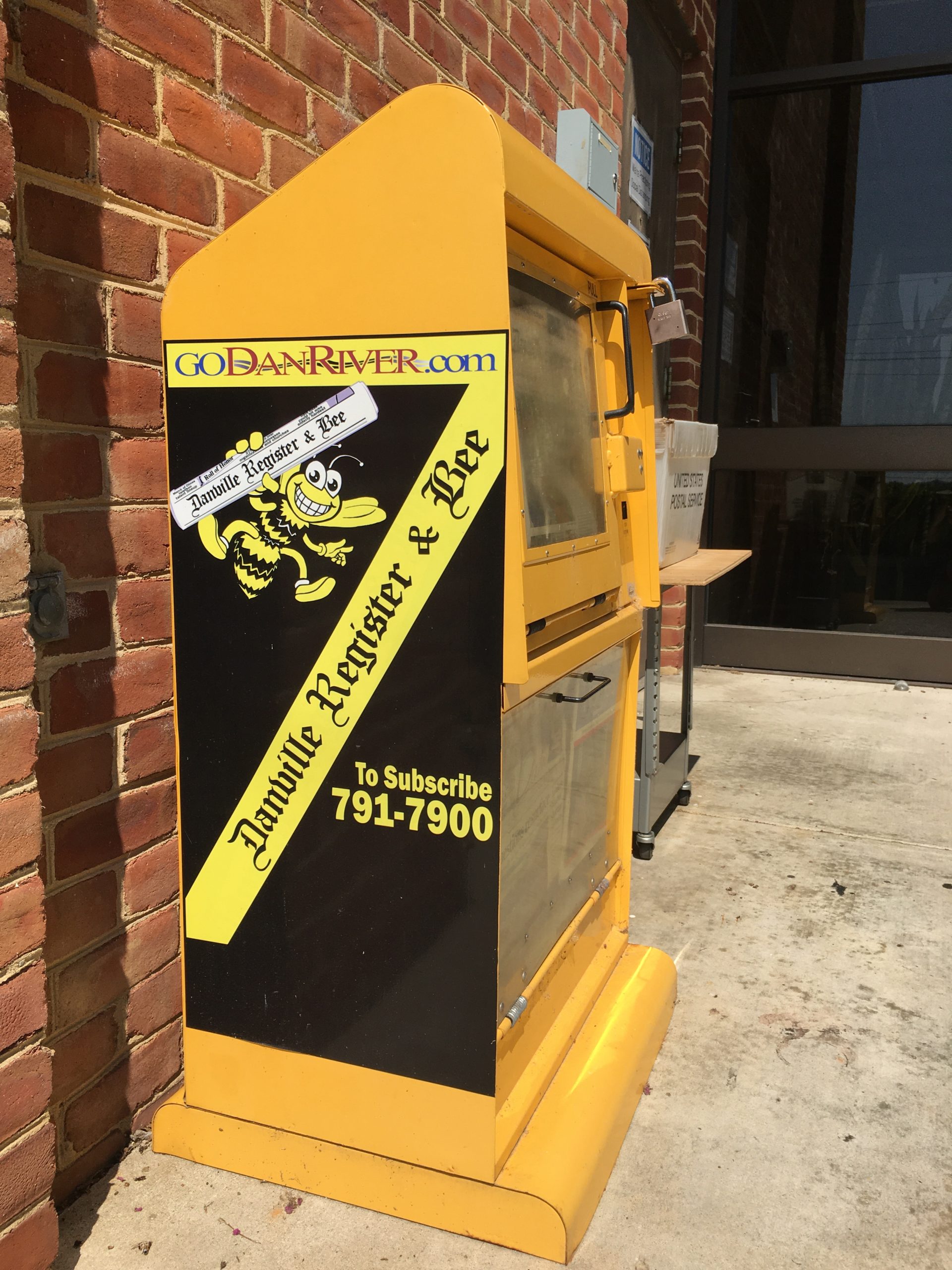 The Richmond-Times Dispatch is also working to diversify its staff to make sure it reflects the makeup of the community, Mudd said. Doyle said the Danville Register & Bee is not as diverse as he'd like, but diversity is a company priority.
Neither the Danville Register & Bee nor the Richmond Times-Dispatch has formally acknowledged their problematic historical coverage of Black communities. But Mudd said her team has spent "some time reflecting on what we have done in the past, how we have learned from that and where we go from here." She declined to provide specifics.
"The history needs to be studied," said John Crane, a reporter at the Danville Register & Bee. "Newspapers should look back and find out the truth of what happened instead of just the whitewashed version that was propagated by white people back then."